Charting Software for genealogists, family historians, genetic research, pedigrees
The 2G collection of software is designed to provide tools that can be used by all the above.
The ANCESTORS application - a versatile charting system - is now available for download.
You can try all editing and charting functions of the software before you need to register.
Go to Download Ancestors page
This is a sample chart using the circle chart layout, with an enlarged example of the print quality.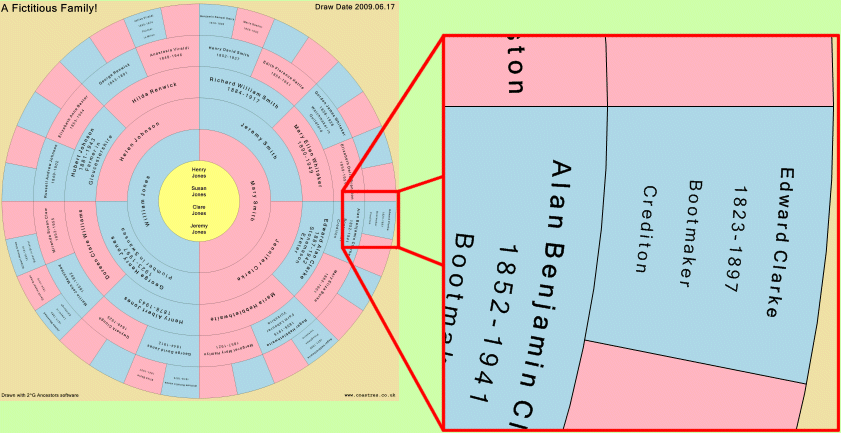 Simple data entry. Numerous display styles. Full choice of colour scheme. Any font held on your computer may be used. High resolution charts may be designed for large format printing (e.g. A3, A2, A1). Software does all layout calculations after you've selected how you wish to present your data.
Three types of Chart Layout are available. Users select their own colours and fonts.



All Chart Types can be adapted to the amount of text required to be displayed.
Special functions are available to condense text in the outer sectors of circle and semicircle types.
The rectangle type can be widened or narrowed to create the desired shape of chart.
Charts may be saved to .png files which can be imported into any image software or word processing application
without any loss of image quality.